Get Faster Internet & Even More HD Channels
What is Project 2019?
Fast, reliable Internet service is an essential part of connecting co-op members to an incredible array of educational, entertainment and economic opportunities. That's why ATMC is hard at work to bring faster Internet services to you.
Project 2019 is a venture that will increase broadband speeds in some of the most rural parts of the ATMC service area by the end of 2019. This $5 million project will allow us to offer high speed Internet with speeds of up to 300 Mbps to more than 3,000 rural co-op members.
We are excited about Project 2019 and all of the incredible opportunities it will bring co-op members. While we're working quickly to bring faster Internet service to you, please feel free to contact us with any questions you may have.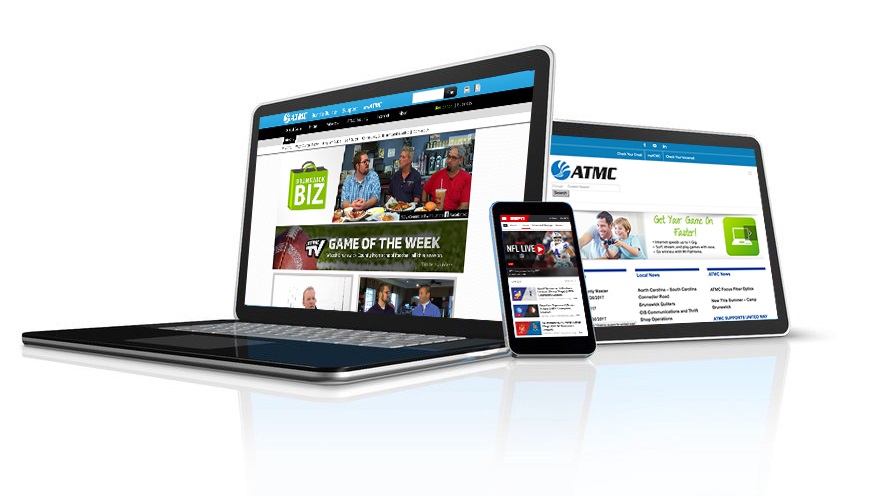 Check the map to view upgrade status
Check back frequently for updates.
Map Legend
Faster Internet Available
Coming 2019
How Project 2019 Benefits You
ATMC has proudly served Brunswick County for over 60 years, providing Telephone, Cable TV, ATMC Home Security and Broadband Internet services. And when you bundle services with us, you can save even more money. With ATMC, you can have:
Faster Internet
With access to Internet speeds of up to 300 Mbps, you can stream movies and videos with ease. It's also great for online gaming and our Premium WiFi allows you to connect multiple Internet devices such as tablets, smartphones and more.
More HD Channels
In addition to faster Internet speeds, Project 2019 will enable us to provide you with a number of additional high definition channels. The number of additional HD channels varies depending upon the cable TV package to which you subscribe, but the great news is they're available at no extra charge!
Local Customer Service
ATMC services are backed by award-winning customer service. With offices throughout the county, including Shallotte, Sunset Beach and Leland, we offer fast, local service. We've also extended our technical support hours so we're available to take your call 24 hours a day, 7 days a week.